Warranties Included With Every Home Inspection! See Details
Why get a Home Inspection from Coastal?
Know what you're getting into, buy with confidence.
Have peace of mind.
Learn maintenance tips.
Licensed to complete termite inspections.
First Time Home Buyer Friendly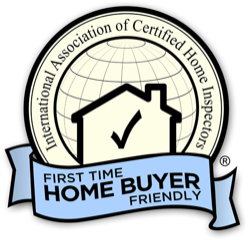 As a new home owner it is important to understand that your house requires care and maintenance. With time, parts of your house will wear out, break down, deteriorate, or simply just stop working. I will teach you how your house works, how to keep it maintained, and how to save energy. Regular maintenance will keep your home safe and in top condition for years to come.
Woman Owned Business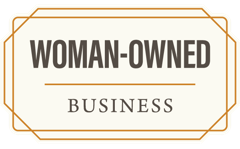 When you support Woman Owned Businesses, you are investing in women's economic empowerment, gender parity in commerce, vibrant communities, and the growth of the economy overall. Supporting Women Owned is both socially conscious and economically sound.
Home Inspection Offerings from Coastal Inspections, LLC
Standard Home Inspection
I'll inspect the structure, systems and components of the home, inside and out, from the foundation to the roof, using the latest tools and technology.
I encourage you to attend your inspection so that I can describe my process, explain my findings, point out important maintenance items, and answer all your questions.
As a Certified Professional Inspector trained by InterNACHI, I adhere to a comprehensive Residential Standards of Practice. This means that I will inspect all of the following, when visible and accessible:
Roof

Structural Components Attic, Ventilation & Insulation Exterior Cladding

Porch & Deck

Attached Garage

Driveway

Foundation

Basement/Crawl Space

Fireplace Electrical System Plumbing System HVAC System
Interior, including Built-In Appliances, Ceilings, Floors, & Walls, Windows/Glazing
Doors
Following my evaluation, I will compile my findings in an easy-to-read report, which will include detailed descriptions and high-resolution digital photos of any issues I've discovered. I'll email you your report within 24 hours, and my job isn't finished until you understand everything in it.
Termite Inspection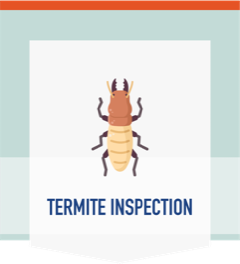 During your termite inspection, you can expect that I will spend about an hour or two thoroughly going over your property. The timeframe will vary depending on the size of the property. I will look at the interior and exterior of the home and check for visible signs of an infestation which includes:
Droppings

Broken wings

 Mud Tubes

Damaged Wood
I will also check your baseboards, walls, windows, crawl space, door frames, insides of cabinets and closets. I will need full access to your home including the garage and attic and will pay special attention to the bathroom, kitchens, and utility rooms. This is due to subterranean termites that often use places where plumbing penetrates the slab to gain access to your home.
For the exterior of the home, I will look at the exterior walls and eaves of the house, and closely examine the foundation. In addition to signs of damage to the wood, I will be on the lookout for mud tubes on the foundation. After I have thoroughly inspected the home itself, I will move on to the surrounding property and yard to make sure those areas are not showing signs of termite activity.
Once the inspection is complete, I will let you know the findings. If there's an infestation, treatment will be recommended, but even if there's not an infestation, I will suggest preventive treatment to keep your home safe. In order to prevent termite infestations some practices you can do include:
Getting rid of excess moisture

Keeping landscaping clean

Repairing the roof and attic as soon as there's an issue

Saying 'no' to cardboard

Keeping your eyes open to signs of termite infestation

Schedule an annual termite inspection
Monster-Free Inspection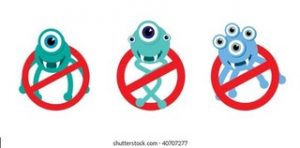 Top To Bottom Services provides this inspection free of charge to any parent who wants their children to feel safe and secure in their new home. I will conduct this inspection alongside any standard InterNACHI based home inspection. If the new home shows no evidence of Monsters, Goblins, Ghouls, etc, I will email you an official Monster-Free Certificate. If your child is present, I will let them know that no monsters were found during the inspection and they can expect their certificate via email ASAP.
Pet Friendly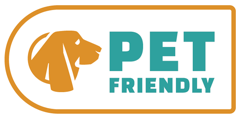 InterNACHI provides their Certified Inspectors with a pet friendly checklist for both cats and dogs. The detailed checklist includes:
Take a 'pet's eye-view' of things. Get down to the pet's level and take a look around. Check areas that a pet can access by way of climbing or jumping.

Look for choking, strangulation, and suffocation hazards. Window treatment cords should be cut so that there are no loops.

Look for wires and electrical cords that should be covered or unplugged to prevent pets from chewing them and possibly being electrocuted.

Look for 'ladders' that curious pets can climb to access elevated areas, such as countertops and tabletops. These should be eliminated.

Check that any indoor plants are of varieties that are pet-safe. Lilies can cause kidney failure in cats. Other common plants that are toxic to pets include amaryllis, poinsettia, mums, and aloe vera.
These are just a few of many questions that you as a homeowner can ask yourself to keep your pets safe. Upon request or prior knowledge of current pets, I will provide you with a copy of the checklist for you to have in order to provide 100% safety for your pets.
Areas Served
Coastal Inspections, LLC provides home inspection services to Ocean County, Monmouth County, and Atlantic County, NJ.  Here are some of the towns we cover: